Sorti le 14 août 2019 dans nos salles romandes, le dernier long métrage de Quentin Tarantino a su trouver son public : il s'agit de son deuxième plus gros succès au box-office après Django : Unchained avec 366,8 millions contre 425,4 millions de dollars. Des chiffres impressionnants qui soulignent la réception du film. Plus impressionnant encore : il est encore diffusé dans nos salles au 30 novembre 2019 – une durée de vie en salle de près de 3 mois et demi ! Et pourtant, Once Upon a Time… in Hollywood n'a pas eu une réception unanime, bien loin de là…
« It's official, old buddy, I'm a has-been. »
Le film suit l'histoire de l'acteur de westerns fictif Rick Dalton et de son ami – son partenaire de crimes, son homme à tout faire, mais, avant tout, sa doublure officielle – Cliff Booth. Nos deux protagonistes tentent de relancer leur carrière dans un Hollywood bouleversé; l'histoire se déroule en 1969 durant l'avènement du ''Nouvel Hollywood'', un mouvement cinématographique qui s'inscrit dans la contre-culture et qui est influencé par le néoréalisme italien, la modernité européenne, et la Nouvelle Vague française. Véritable ré-imagination du ''Vieil Hollywood'', i.e. du cinéma classique hollywoodien qu'il va déconstruire, il est caractérisé par deux éléments : l'ascension des réalisateurs dans les grands studios de production américains et le traitement de thèmes jusqu'alors tabous au cinéma, comme la violence et la sexualité. Les westerns classiques  ne sont plus à la mode et leurs grands acteurs sont sur le déclin. C'est le cas de Rick Dalton, qui, peinant à se réinventer, a du mal à accepter son statut de de star déclinante. Et il n'est pas aidé par son agent, Marvin Schwarz, qui lui annonce qu'à force de jouer des méchants dans les pilotes de nouvelles séries, le public ne le verra plus jamais comme la star qu'il était avant, signalant que son déclin est visible jusque dans ses apparitions au cinéma ! Acculé par toute cette négativité, Rick finit par aller tourner dans des westerns spaghetti en Italie, loin de la folie d'Hollywood.
Parallèlement, le film suit l'histoire de Sharon Tate, actrice mariée à Roman Polanski. Si le nom vous alarme, c'est parce que Sharon Tate, qui a vraiment existé, a été la victime d'un effroyable fait divers : le 9 août 1969, alors âgée de 26 ans et enceinte de 8 mois, elle est brutalement assassinée par des hippies membres de la secte de Charles Manson dans sa résidence à Cielo Drive. En plus de Sharon, ses amis – Jay Sebring, Wojciech Frykowski et Abigail Folger – ainsi qu'un ami du gardien de la villa – Steven Parent – sont tous retrouvés morts. Les responsables de ce massacre sont Charles ''Tex'' Watson, Patricia Krenwinkel et Susan Atkins ; ils ont été envoyés pour venger Charles Manson du producteur de musique Terry Melcher qui a refusé de le publier, mais ce dernier avait récemment déménagé. Un drame qui, en plus de marquer pour certains la fin du mouvement ''Flower Power'', marquera Hollywood à jamais.
En fait, tout ce contexte est nécessaire à la compréhension du film. Attention, je ne dis pas que le film est mauvais sans la connaissance des faits historiques, loin de là : j'ai même beaucoup apprécié mon premier visionnage au cinéma quand bien même je n'étais au courant de rien. Par contre, le contexte est important car c'est en le connaissant qu'on saisit tous les thèmes, toutes les références, ainsi que les tenants et aboutissants de Once Upon a Time… in Hollywood.
En réalité, tout le film joue sur la tension que le spectateur averti crée en anticipant les événements du 9 août 1969. En effet, le film se termine sur cette terrible nuit… mais avec un twist. Je ne vais pas entrer dans les détails, mais sachez que Once Upon a Time… in Hollywood a plein de surprise pour vous.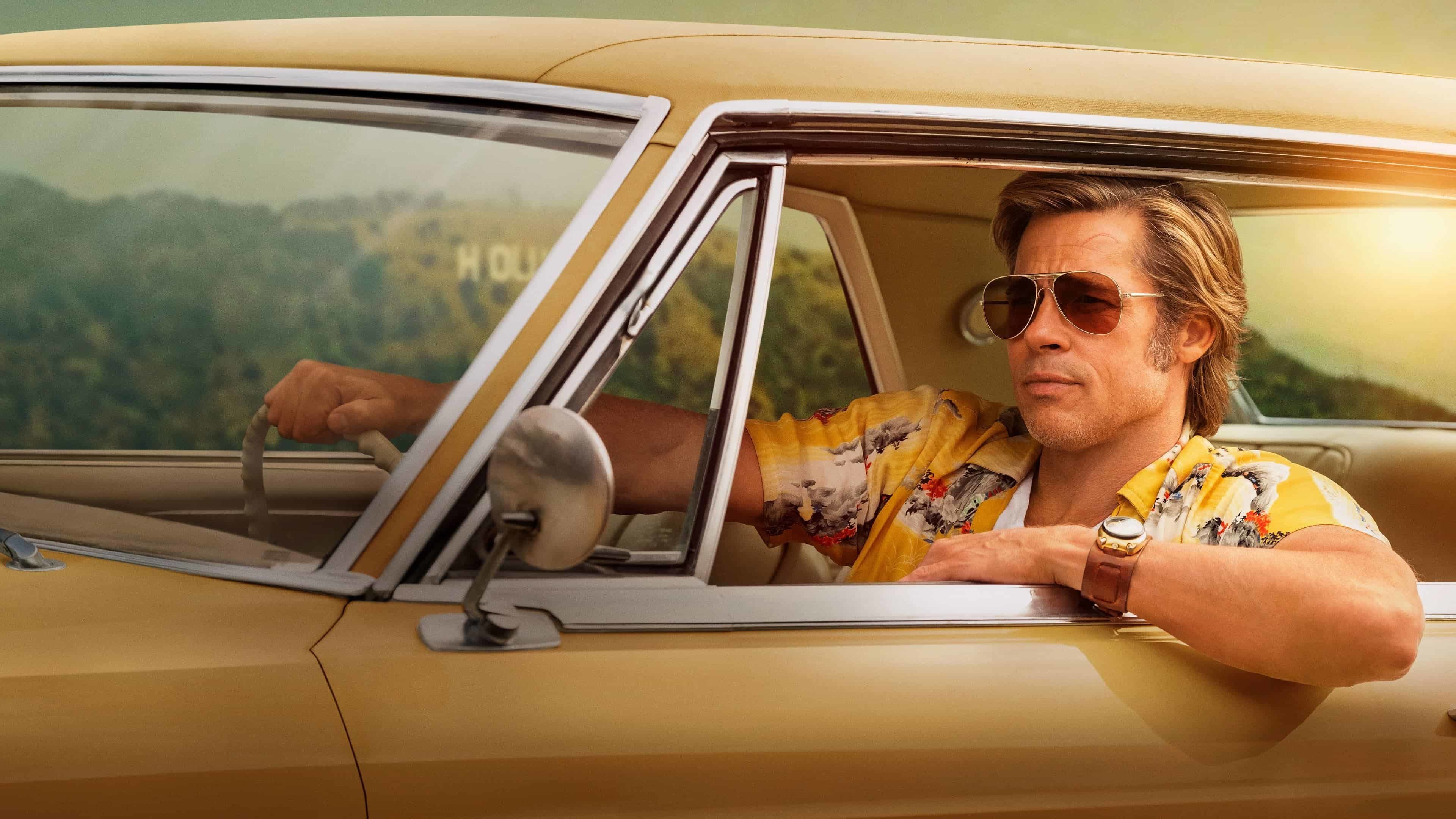 « Rick, would you like to come up to the house for a drink and meet my other friends? »
Là où le film excelle, c'est quand il ne raconte rien. Je sais, ça sonne bizarre dit comme ça, mais c'est assez simple : Quentin Tarantino veut jouer avec nos attentes tout en rendant hommage à Sharon Tate et à cette période du ''Vieil Hollywood''. De ce fait, il y a eu un énorme effort pour installer une ambiance, une atmosphère, qui retranscrive tout l'amour que Tarantino a pour cette période. Cependant, il ne va jamais jusqu'à l'idéalisation : il reconnait les problèmes sociaux de ces années et nous fait comprendre qu'il ne regrette pas tout. De plus, il laisse Roman Polanski de côté, il n'a pas de répliques (en tout cas pas que je m'en souvienne) et est toujours traité comme un personnage secondaire, ce qui est une bonne chose quand on considère les actes desquels Polanski a été reconnu coupable… enfin bref, c'est très difficile de parler du film sans parler de tout le contexte qu'il y a autour, promis maintenant je n'en parlerai plus !
« Dammit, Rick, you screwed up the fucking lines! You embarrassed yourself like that in front of all those goddamn people! »
Rick évolue donc dans ce milieu en plein changement ; il a perdu sa confiance en lui et tente désespérément de ne pas perdre la face. Le film nous présente plein d'aspects de sa vie : on voit ses difficultés à retenir ses lignes, sa vie à la maison, sa relation avec Cliff, son alcoolisme, bref, il nous montre un homme en plein crise identitaire qui ne sait plus trop où il va. À côté, Cliff mène sa vie d'homme à tout faire pour son ami : il cherche du job de doubleur, il répare l'antenne TV de la maison à Rick, il fait le taxi pour son meilleur ami, il prend soin de son chien, etc. Il y a une scène iconique où il prend une hippie en stop et la ramène au Spahn Ranch, ancien lieu de tournage de Rick et Cliff, terrier des hippies de la ''famille'' de Manson : reprenant les codes du western, la scène est autant pleine de suspens qu'elle l'est d'humour. Et enfin, on suit aussi la vie de Sharon Tate : ses fêtes, sa relation avec son potentielle amant, sa visite au cinéma pour voir le film dans lequel elle joue, sa grossesse, etc. En fait, Once Upon a Time… in Hollywood décide de nous balader d'une vie à l'autre comme bon lui semble. De ce fait, la narration n'est pas linéaire, mais cela ne veut pas dire qu'elle est décousue de sens. De plus, cela permet au film de nous montrer Hollywood sous différents angles, tantôt grandiloquent et riche, tantôt sale et misérable. Mais au final, cela participe surtout à rendre le film intéressant et drôle : on passe d'un personnage à l'autre, on voit leurs relations évoluer… et surtout, on les voit parler.
Tout le sel du film est dans les dialogues. Ce n'est pas un film d'action, il est beaucoup plus proche des westerns classiques comme Il Était une Fois dans l'Ouest (on notera la similarité des noms au passage), ni un film où il se ''passe'' grand-chose. On passe plus de temps à découvrir l'univers d'Hollywood de 1969 et à écouter les personnages qu'à s'exciter pour de l'action (même s'il y a deux bonnes doses à deux moments du film, car bon, faut pas déconner, c'est un Tarantino). Et c'est cool ! C'est rafraichissant, c'est intéressant… c'est bien quoi.
« Oh, these f*cking hippie weirdos, they broke into my house »
Once Upon a Time… in Hollywood est un excellent film ; Quentin Tarantino brille par son soucis du détail et par son écriture tantôt sérieuse, tantôt comique. Il nous invite à découvrir une période du cinéma américain que nous ne connaissons pas forcément et pour lequel il a beaucoup d'amour. De plus, il réécrit l'histoire de Sharon Tate de la même façon que le ''Nouvel Hollywood'' a déconstruit les genres cinématographiques pour se les réapproprier : les détails sont assimilés puis changés par Tarantino. De même, il reprend les codes du western pour enrober son film d'une ambiance que peu d'autres films peuvent se vanter d'avoir. Drôle, touchant, sérieux, violent, beau, intéressant, tels seraient les adjectifs avec lesquels je pourrais résumer le film. Si vous ne l'avez pas encore vu, je ne peux que vous encourager tenter l'expérience !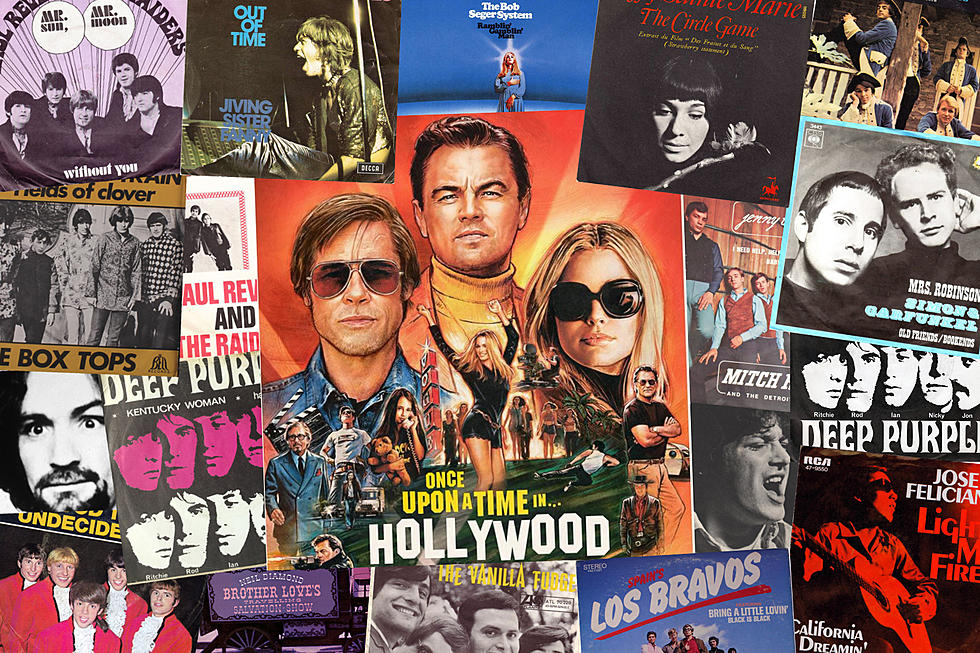 DigitalDW